---
Introduction of the project partners from CZ, HR and BG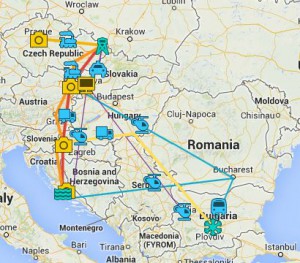 Meet projects partners from Czech Republic, Croatia and Bulagaria who started this project in September 2013:
You can read more about the project activities and look at the map here.
Primary Kosmonautů 15 school from Ostrava, Czech Republic, coordinating school
Ekonomska škola Šibenik, Croatia
Vocational School/Economy, trade and business administration
School has tradition in economic sector.
Teachers (37) train 453 students (14-19) in vocations: economists, commercial specialists and administrative officers. The students are involved in competitions in different subjects: entrepreneurship, marketing, informatics, languages, history. The school has many extracurricular activities which involve our students that compete with excellent results on national level: 13 sport teams, journalism group, drama and music group, charity work, activities dedicated to preservation of environment.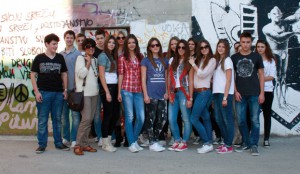 class II.E